Adrià Arnaus and Xavi Puig, champions in the Fourball Championship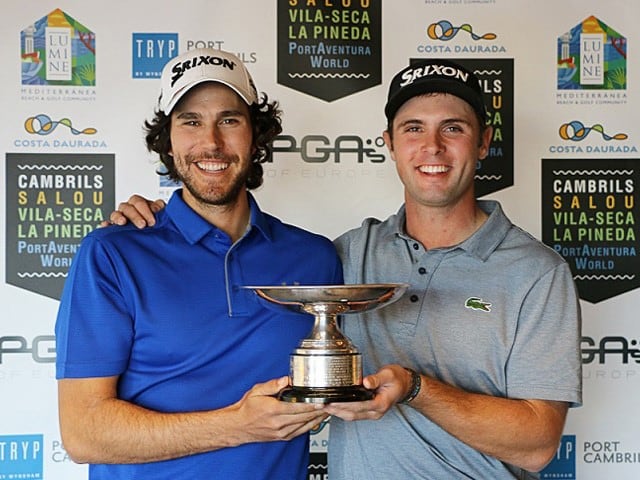 Adrià Arnaus and Xavi Puig shone between the Spanish domination in the Fourball Championship held between February 13 and 15 and presented by Costa Daurada at the Lumine Mediterránea Beach & Golf Community in Spain, surpassing 200 professionals of the PGA to obtain the victory with a fantastic final result of 186 (-28).
It is a great pleasure to win, and we are very happy because it is the first tournament of the season,"said Xavi after Adrià closed with 62:" Playing with Adrià was very nice and it was great to learn side by side and do great things.
Two rounds of 63 and 61 were enough to finish with a good lead before the last day, although with some direct rivals relatively close, they knew that it would be necessary to play aggressively:"I had an idea what the winning score could be, because we shared a room with two previous champions," explained Adrià,"so we kept a total in front of us and tried to make as many birdies as we could," he said.
Finally, one eagle and three birdies on the nine exteriors, followed by four birdies on the way, led to a pair of 62 and a total of -28. Congratulations, champions!
15/02/2018