Maria Torrens and Spanish team, Champions of the Trophy Marisa Sgaravatti last July in Vienna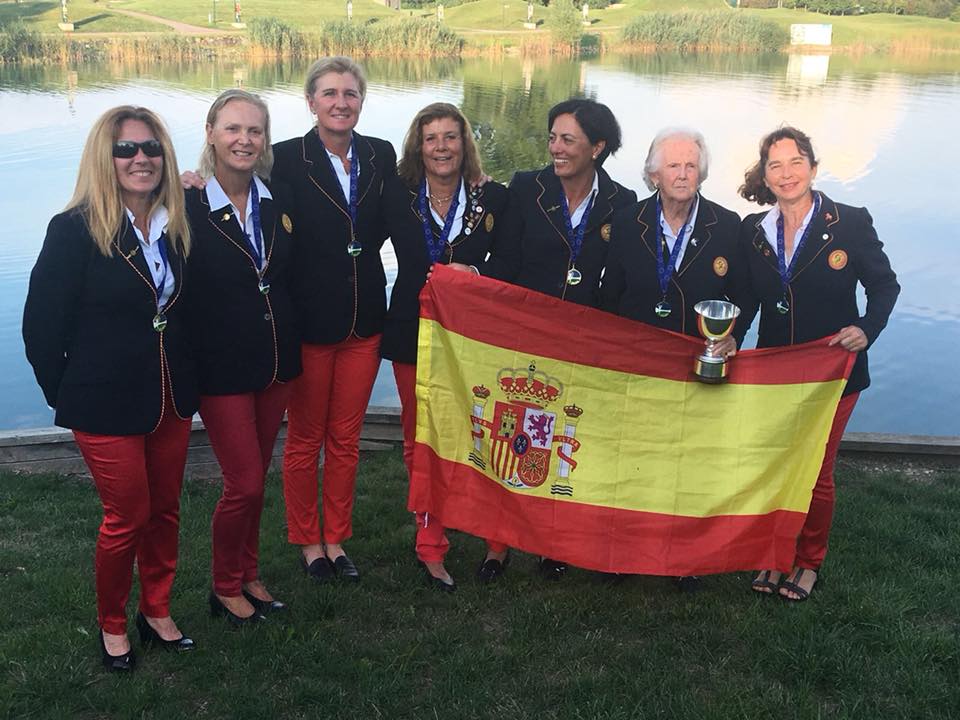 With Teams composed of a maximum of 6 and a minimum of 5 players, the Marisa Sgaravatti Trophy is played for four days and consists of two phases. The first classification is 36 holes medal play (two days, 18 holes each day). The second, match play by groups (two days).
MARISA SGARAVATTI Trophy's is the old European Championship of second category, won several times by Spain, which was played at the same time and in the same field as the first category and which is now organized by the European Associations. Since 1991 it took the name of Marisa Sgaravatti, a great Italian player who promoted it and donated the cup.
It is an annual tournament of the European Senior Ladies Golf Association (ELSGA), open to amateur golfers who are members of the ESLGA. The Marisa Sgaravatti Trophy is organized each year by one of the ESLGA member countries, in principle by rotation.
In this year's edition, the Spanish team, made up of our partner Maria Torrens, managed to win the title ahead of Italy and Switzerland and were proclaimed Champions of this trophy.
We want to give our most sincere congratulations to all the team and especially to Maria Torrens for this great and deserved victory.
Congratulations!
22/09/2018