BARCELONA SAFE TRAVELS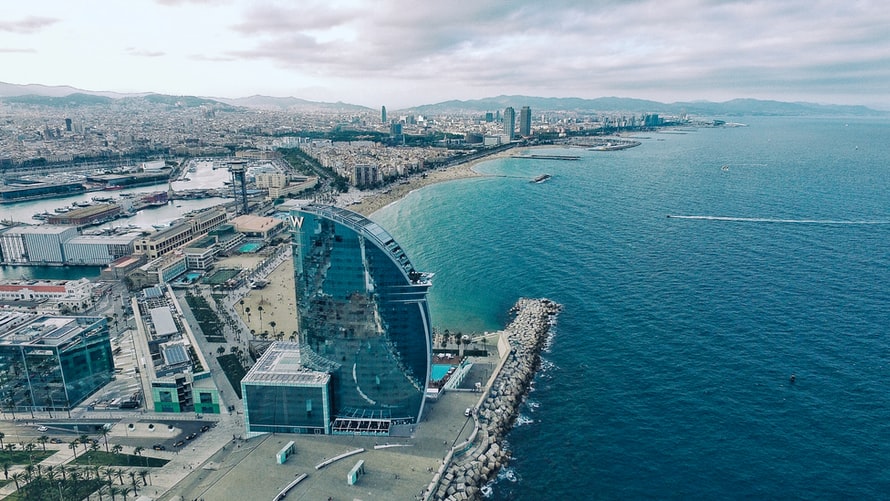 This fall we are experiencing the second wave of the Covid-19 pandemic, and as a result, tourists are again in a situation of uncertainty. For this reason, it is essential for cities like Barcelona to work on their safety protocols and to convey confidence to all their visitors. Thanks to initiatives like Safe Travels stamps of the World Travel & Tourism Council (WTTC) and Barcelona, Safe city Safe visit promoted by Barcelona City Council, we can make of our city a safe and prosperous place.
What is the "Safe Travels" stamp?
The "Safe Travels" stamp was developed and launched by the members of the WTTC, an organization that represents private sector tourism businesses, with help of other organisms like the World Health Organization (WHO), the Centers for Disease Prevention, governments, and other industry associations.
It is specifically designed to allow all travelers from around the world to recognize destinations and companies which have adopted health and hygiene global standardized protocols. But it will not only be beneficial for our visitors but also for the economy, as it will help accelerate the recovery of the industry that has been most affected by the Covid-19.
Thanks to this initiative Barcelona will be able to restore the confidence and tranquility of our tourists, as well as their safety by being one of the first destinations having the "Safe Travels" stamp.
Barcelona, Safe city Safe visit
This project of Barcelona City Council aims to give the necessary help to the companies of different industries of the tourism sector to be able to apply correctly the safety and hygiene measures.
Marian Muro, Turisme de Barcelona Managing Director:
"It is necessary to adopt adequate security measures and protocols to make our visitors feel safe and thus to bolster the confidence. This will allow the travel and tourism industry to be perfectly aligned around a global guidelines"
This new initiative pretends to become a reference source for all visitors, and one that is stable and reliable, so that tourist feel safer in our city. If you are planning to travel to Barcelona, check it out so you can feel confident about the measures taken in the city.
Real Club de Golf El Prat in Barcelona
Golf is one of the many activities that can be done in Barcelona, and Real Club de Golf El Prat is the best place to do it. Only 30 minutes from Barcelona and in the middle of nature you can enjoy the 45 holes designed by Greg Norman.
At the RCG El Prat we have also implemented security measures and regulatory protocols to prevent the spread of Covid-19. You can see these measures in our post Golf in Barcelona, a safe sport.
But what it is certain, is that Golf is a very safe sport because is played outdoors and you can keep a safety distance all along. At Real Club de Golf El Prat, best golf course in Barcelona, we want to offer the best safe experience to all our players, and that is why we are very conscious that the safety rules have to be followed in order to enjoy our Club, Barcelona and protect all the society.
13/11/2020