Best Golf Courses in Barcelona: Real Club de Golf El Prat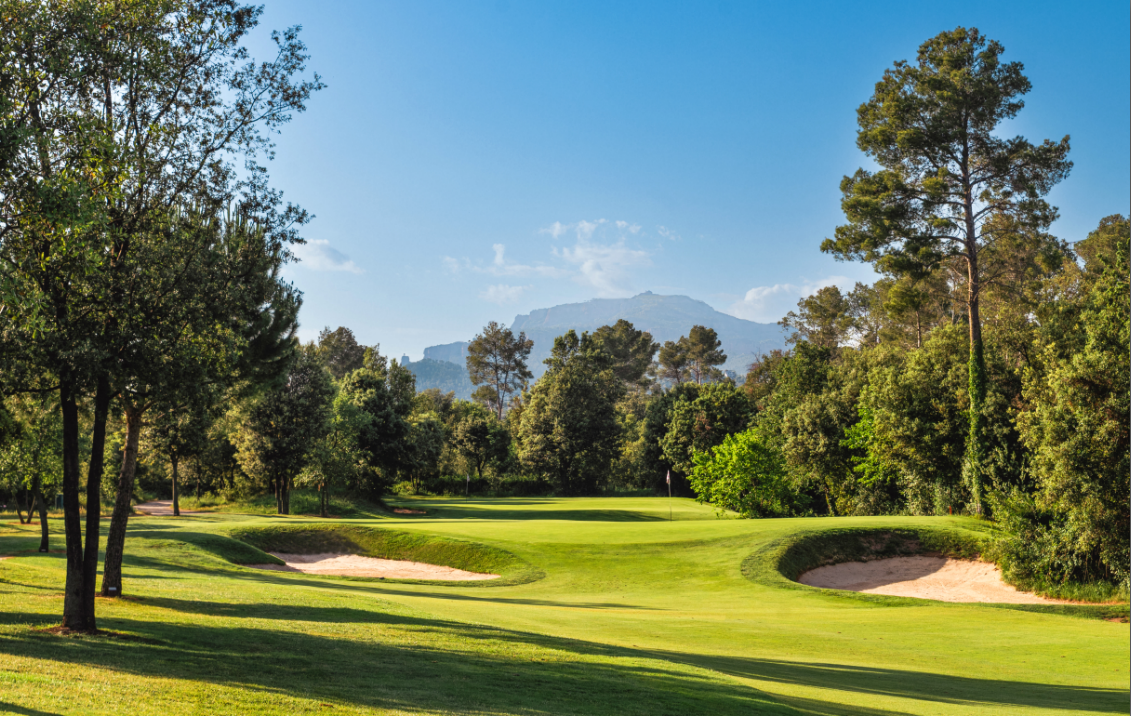 The best golf courses in Barcelona are at Real Club de Golf El Prat. Founded in 1912 and designed by the Australian golf star Greg Norman, this amazing golf complex of 45 holes is located only 30 minutes away from the city of Barcelona.
The courses of El Prat hosted 10 editions of the European Tour Spanish Open, over 250 national and international championships and is the home club of numerous professional golfers such as Pablo Larrazabal. This beautiful golf course near Barcelona has the distinction of being the first golf club in the city, founded in 1912.
It routes beautifully through the natural landscape, fitting in like it's part of nature itself. On the tees and fairways, you'll find Bentgrass with Bentgrass Stolonifera Pennwa, while the greens consist of Bentgrass with a variety of Bentgrass Stolonifera A4, the very same grass you'll find at Augusta. The 45 holes are divided in two 18 holes championship courses, the Pink and the Yellow and a 9 hole course El Valles.
The Pink is known as the most challenging of the courses at Real Club de Golf El Prat, as well as being designer Greg Norman's favourite. The course features narrow and demanding holes on both the front and back nine.
The Yellow course is longer, it is a course that gets progressively more difficult as you go. This course is also more open to the elements, so you'll have to have a tight handle on your game and play strategically if there's even a hint of wind or risk losing golf balls.
This exclusive golf club of Barcelona offers a driving range, chipping green and putting green, members and visitors may use the training area to warm up or work on their swing.
If you are looking for the best golf courses in Barcelona, Real Club de Golf El Prat should be a must in your list. It has a lot of history and it is loved by professionals and casual golfers. Enjoy every moment on this iconic course. When you play these greens and fairways, you're walking in the footsteps of top golfers who came before you. Real Club de Golf El Prat is waiting for you.
11/01/2023