BEST GOLF RESORT IN BARCELONA: REAL CLUB DE GOLF EL PRAT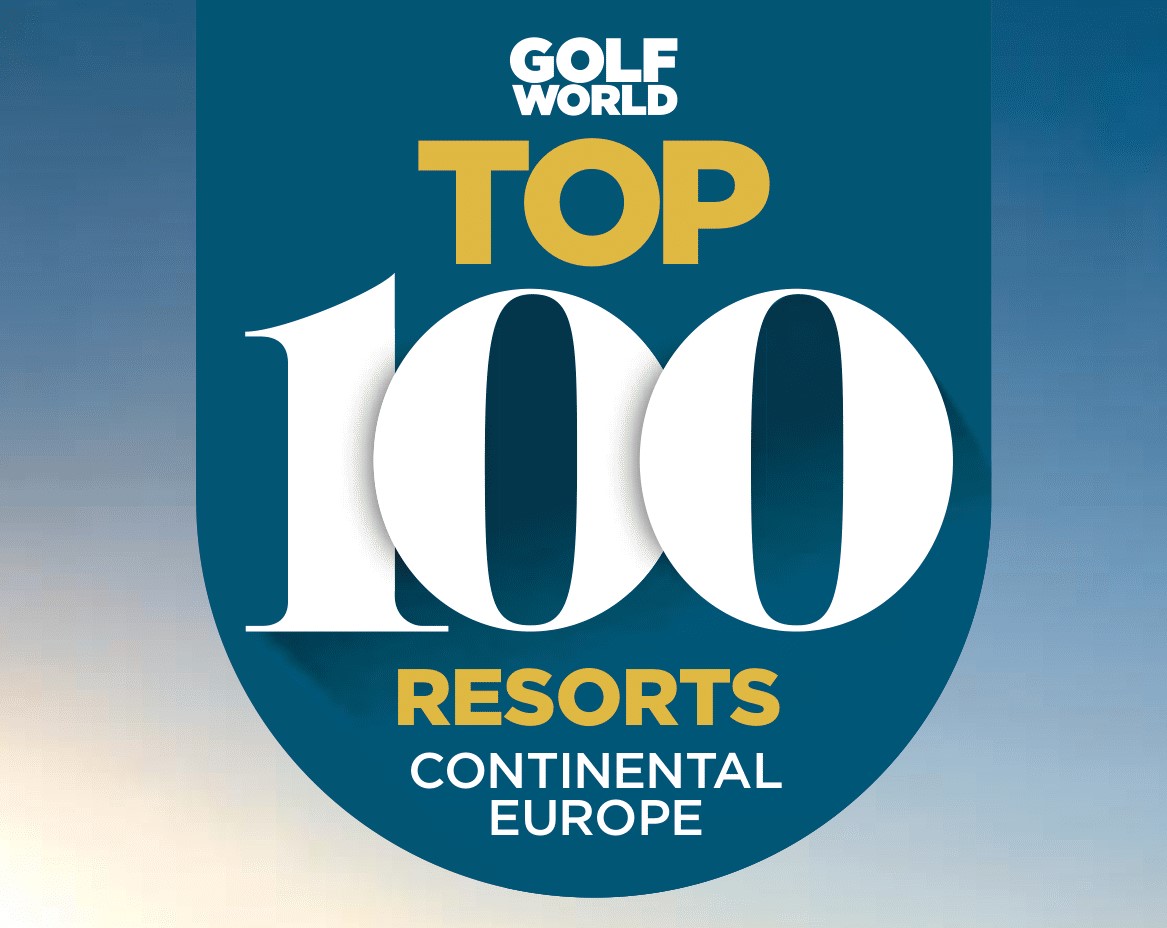 Considered one of the best Golf courses in Europe, the Real Club de Golf El Prat has recently been ranked as the Best Golf Resort in Barcelona and top 20 Best Golf Resorts in Europe by Golf World Ranking.
Best Golf Resort in Barcelona
Top 20 Golf Resort in Europe
Best Golf Course in Barcelona
Real Club de Golf El Prat- Barcelona
Best Golf Resort in Barcelona
The union between Real Club de Golf El Prat and La Mola Resort & Spa hotel has resulted in the best Golf Resort in Barcelona, ​​offering golf and accommodation just 30 minutes away from the city centre, ​​making it an excellent option for the most demanding players.
La Mola Resort & Spa has 185 rooms, 3 bars and a restaurant and offers a wide variety of services for relaxation and well-being, including a spa, outdoor pool, sauna and gym. The Hotel, located a few minutes from the Club House, offers complimentary buggy shuttle service to all its golfing clients.
Marcello Della Vecchia,  Sales and Marketing Director of the Real Club de Golf El Prat, evaluates this recognition very positively. "This recognition is the result of the great effort that the team makes daily. We are very happy to be in this ranking and it encourages us to be optimistic for the future. In recent months, we have been working on protocols  for our visitors to play safely, and the response has been very positive so far. We hope people can travel without restrictions very soon and they can visit us and enjoy our facilities."
Top 20 Golf Resorts in Europe
Considered one of the most historic and prestigious courses in Europe, Real Golf El Prat has organized more than 250 top-level international and national tournaments. For 10 editions, Real Club de Golf El Prat hosted the Spanish Open of the European Tour with the participation of great golf professionals such as Sergio García, Miguel Ángel Jiménez and Francesco Molinari.
The Real Club de Golf El Prat has always been on the map of golf courses in Europe and Golf World has ranked our course, together with La Mola Resort & SPA, Top 20 best Golf Resorts in Europe 2020. Therefore, the Club continues to be a benchmark both in golf quality and in comfort.
Best golf course in Barcelona
Golf courses in Barcelona, such as Real Club de Golf el Prat, allow players to enjoy the endless activities that the city has to offer. Just 30 minutes away from Barcelona, ​​players can organize their free time and take the opportunity to get to know the Catalan capital.
Barcelona is a cosmopolitan city that offers lots of history and art to its visitors who can also enjoy the beaches, practically all year round due to its Mediterranean climate. Because its location, Barcelona also enjoys the Tibidabo Mountain in the Collserola natural park. The panoramic view of Barcelona during a hike will be quite an experience.
The city of Barcelona is a great destination for golf players thanks to its airport, Barcelona-El Prat Airport, as it has direct access from practically everywhere on the planet. With national and international flights, players can visit our Club at any time and book a tee time that suits them best to play our two 18-hole courses.
Real Club de Golf El Prat – Barcelona
With 280 hectares, the Real Club de Golf El Prat is one of the largest clubs in Spain. The Club boasts 45 holes, a double-ended driving range, two putting greens, as well as two approach areas including practice bunkers. The Clubhouse, modern in style but without losing its essence, has two restaurants and bars for players to enjoy local specialities.
Apart from being a Members Club, Barcelona's finest golf course also welcomes thousands of annual visitors who want to play Greg Norman's courses. The Pink Course is designed for the most demanding players since the first 9 holes are narrow and highly technical, and a demanding second round in which recoveries will be key to achieving a good result. The Yellow course has been positively modified in 2020 to offer 18 high-level holes for any level of player.
Undoubtedly, a comfortable and high-quality golf holiday in Barcelona is now possible with the union of Real Club de Golf El Prat and La Moral Resort & Spa. Through our website, our players will be able to organize their golf getaway with the advice of the Club's staff.
27/10/2020