EXPERIENCE OF A LIFETIME FOR EL PRAT TEENAGER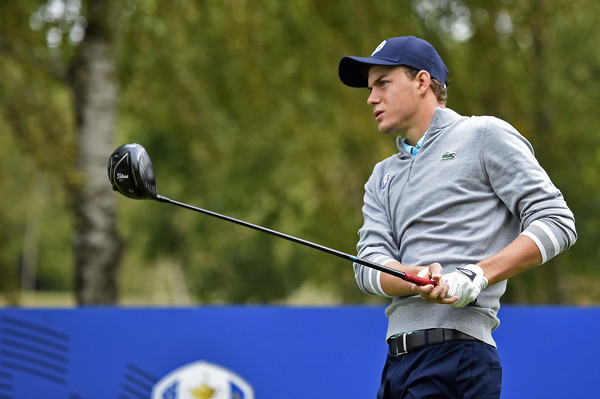 Real Club de Golf El Prat's Eduard Rousaud Sabate had the experience of a lifetime when he was part of the European Junior Ryder Cup team at Golf Disneyland, in Paris.
Rousard Sabate, 18, scored a half-point for his team in the mixed fourballs – with Sweden's Ingrid Lindblad – but lost in both the foursomes and the singles, as the USA ran out narrow winners by a solitary point, 12½-11½, their sixth successive victory in the competition.
And even though Rousard Sabate cut his finger and was having treatment for the injury when his golfing idol, Tiger Woods, met the other members of the European team on the putting green, the Barcelona-based teenager was able to catch up with the 14-time Major winner shortly afterwards and enjoyed a long conversation with him.
Rousard Sabate explained: "It has undoubtedly been the best experience of my life. Representing Europe in the Junior Ryder Cup is something unique and special. Joining other players from all over Europe – who are usually rivals – with the same objective as yours and being part of the same team is the essence of the sport: friendship.
"It was a week I will never forget. Thanks to everybody who supports me every day, like my club, RCG El Prat and my family, I was able to enjoy and embrace all the little details of this wonderful experience."
The Junior Ryder Cup has been a springboard for a number of notable Ryder Cuppers, including Spain's Sergio Garcia (1995) and Rafa Cabrera Bello (1999), Ireland's Rory McIlroy (2004), and the USA's Tony Finau (2004, 2006), Jordan Spieth (2008, 2010), and Justin Thomas (2010).
05/10/2018