Rousaud, triumph in the Canary Islands Amateur Championship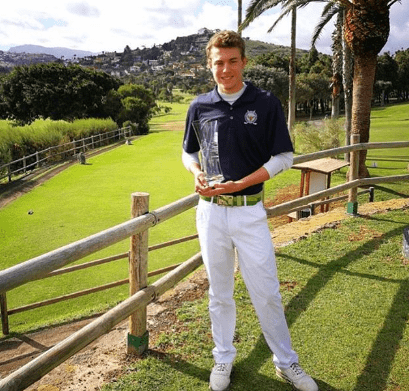 Our young player won with a total of 289 hits, two ahead of the second classified.
The first weekend of February, Eduard achieved the achievement in the Canary Islands Men's Amateur Championship, held at RCG Las Palmas. He only needed 289 hits, two ahead of his immediate pursuers, Sevillian Ignacio Puente. Rousaud completed a great tournament in very difficult weather conditions. He always responded with a very regular game. His lap of 66 strokes (-5) on Friday ended up being decisive, as he managed to gain six strikes of advantage over Ignacio Puente; in the last two he managed his advantage with two 75-stroke cards.
05/02/2018