Open de Barcelona by Pablo Larrazábal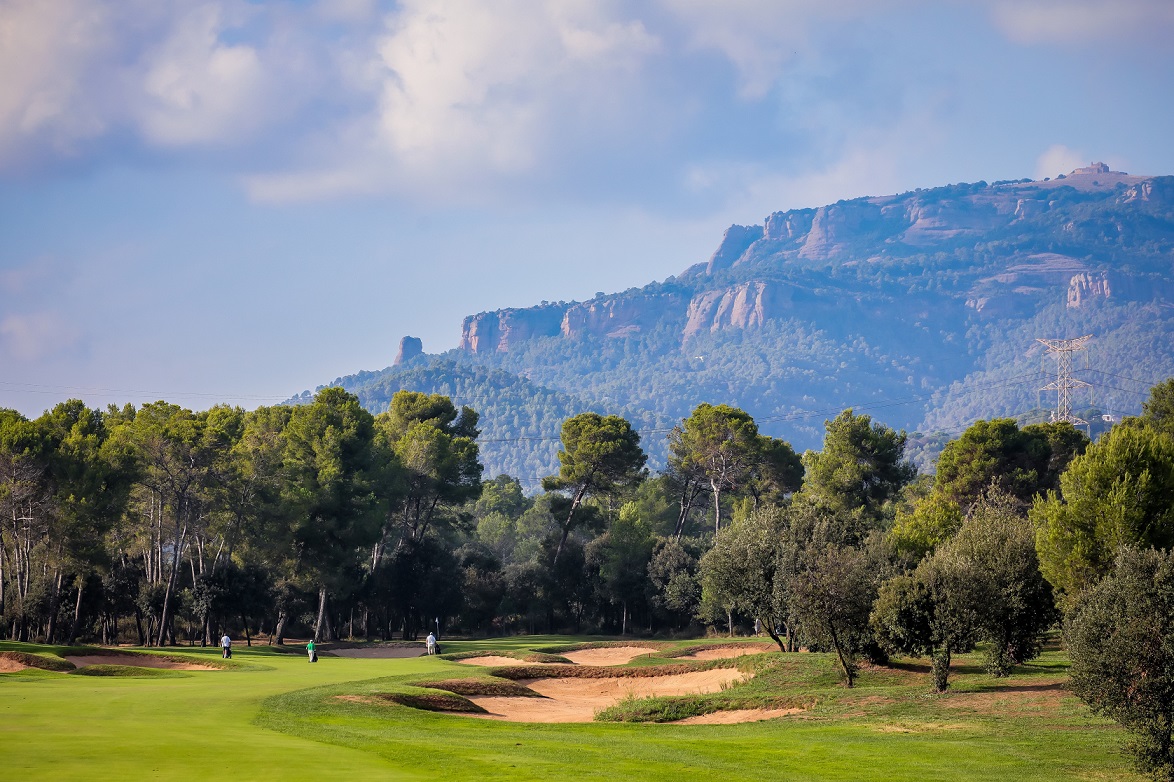 The PGA Tour opens at Real Club de Golf de El Prat with the Open de Barcelona by Pablo Larrazábal
From April 5th to 9th, the "Spain Golf Tour 50th Anniversary PGA" Tour starts in Barcelona, ​​in a great club with a lot of significance for Spanish professionals, which also has the support of one of the greatests of Spanish golf: Pablo Larrazabal
Real Club de Golf de El Prat, one of the most historical clubs in Spain, will host of a new tournament of the PGA National Tour that this year bears the name of "Spain Golf 50th Anniversary Tour", in honour to thouse 50 years of service to Spanish golf professionals.
Open de Barcelona by Pablo Larrazábal
Open Barcelona by Pablo Larrazábal will take place from April 5th to April 9th at the Barcelona's golf under the presence of one of the greatest national icons, the European Tour professional Pablo Larrazábal and member of the Catalan club. Along with Pablo, other great profesional golfers such as Álvaro Velasco will be playing this tournament, which will kick off one more year – and there are now seven editions – of the PGA España Tour.
The tournament will consist of 3 days of individual stroke play, from the 6th to 8th of April, with a cut on the second day. Of the maximum number of players established at 144, only 40 and ties will be able to play the final day. In addition, international players members of any PGA can play and amateurs with a handicap of 4.4 or less are also given the opportunity to participate in the tournament, and be able to compete with professionals of the highest level.
April 5th is the official practice day for the RCG El Prat Pink Course, considered the most challenging course of the Barcelona club and designed by the Australian "White Shark" Greg Norman. To finish the tournament, some of the professionals will play a Pro-Am on the 9th with members and friends of Real Club de Golf El Prat.
Pablo Larrazábal, icon of the tournament, comments that "this tournament makes me very happy. Álvaro Velasco asked me to collaborate with the tournament and here we are at home, playing and hosting this Tour on this 50th Anniversary where I started and helped me get where I am today".
A tournamen for national and international players and the best amateurs
An example of the importance of organizing tournaments at home is that, in addition to helping the most experienced professionals to complete their schedule, it also gives the youngest players the opportunity to gain the necessary experience they need while playing and learning from great players.
RCG El Prat welcomes this tournament with enthusiasm and encourages all professionals to play and support golf at the Open de Barcelona by Pablo Larrazábal, in a high-level course where the Club's staff has worked to have it in excellent condition at the characteristic style of Real Club de Golf El Prat. A course that has hosted many big tournaments as the Spanish Open of the European Tour.
More information and registration: www.pgaspain.es
10/03/2022